Super 56 is a lovely package of microgames that taps on nostalgia and great goofs to keep you entertained for a couple of hours.
What is Super 56?
Super 56 is a microgame collection built in the mould of a game like WarioWare. The package contains 56, 10 to 120 second microgames in different genres with each game serving a specific purpose. My favourite mini-games are the ones that scratch that nostalgia itch by parodying classic games like Goldeneye, Doom or the Special Stage from Sonic 3 & Knuckles. Some of the mini-games will make you chuckle with their sheer ridiculousness, and test your ability to listen to a very specific instruction or push a single button at the correct moment.
Unlike some of its other colleagues in the subgenre, however, this one has you performing every single action with a single button push. At first, this took a little bit of getting used to, especially in mini-games with menus, but very quickly became incredibly natural.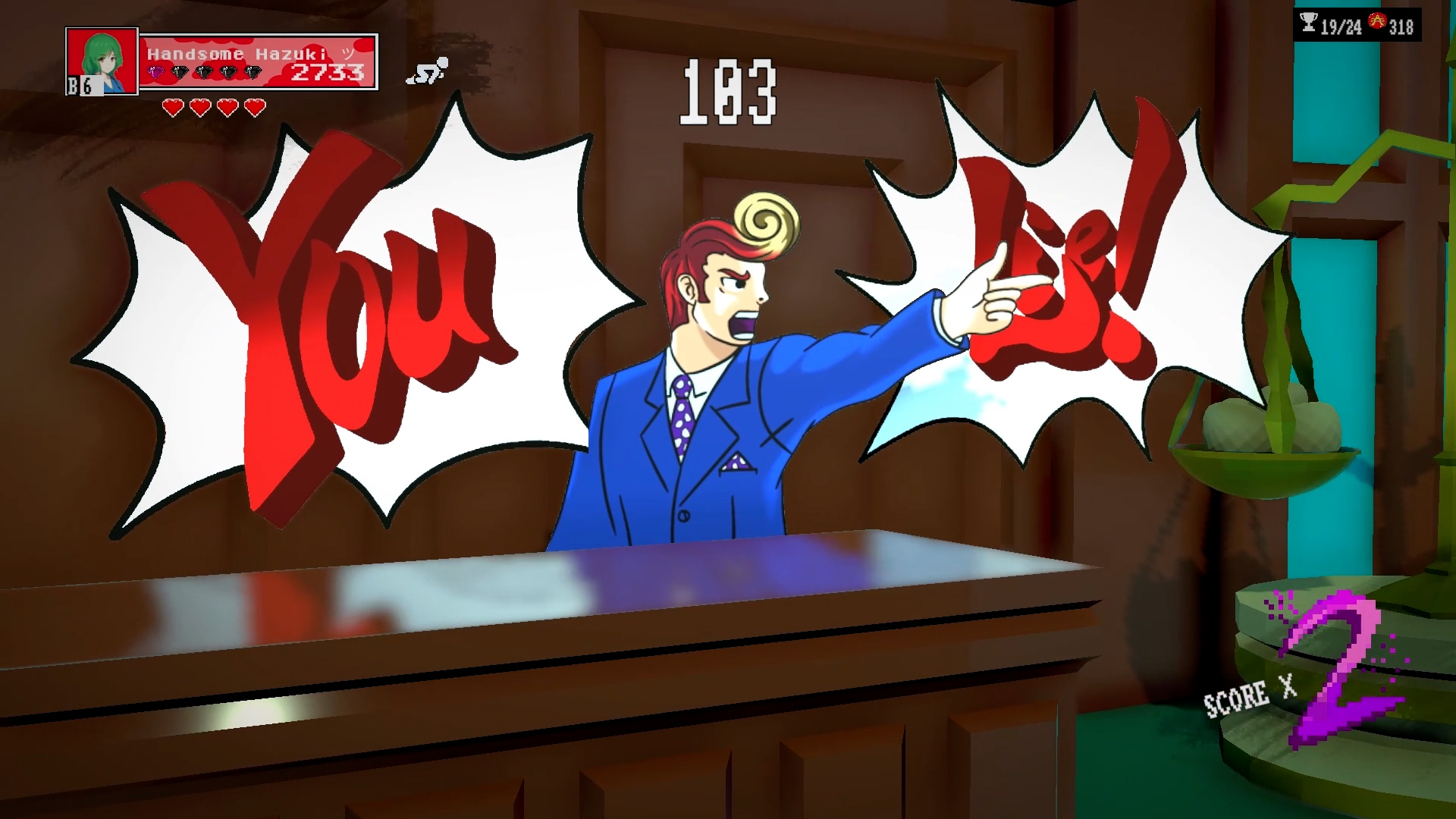 Gameplay Modes in Super 56
Super 56 has two modes: a story mode and daily challenges. I spent the lion's share of my time with the single-player campaign. In it, you play as a human on a cultural exchange to Hell. You're immediately paired with Brones and Kronos, a skeleton and the creature featured in the game's key art who looks like a legally distinct Metroid. Through the single-player, you're forced to play Super 56 with these two in order to beat the game before John Zombie, your annoying zombified neighbour. It's silly as hell, but the strange aesthetic matches the very strange mini-games that you'll take on. The writing even made me chuckle a few times and there are quite a few memorable lines and moments outside of the mini-games.
In this mode, you'll be given a limited number of lives to beat as many of the 56 mini-games as possible. As you continue to do runs of the single-player, you'll gain experience, unlock levels and see bits of the story as you go. Through your runs, you'll collect Mod Stones that provide you with added benefits (like more money or mini-game skips) and gift bags full of ways to customize your character. Beyond those collectables, the game is loaded with 79 achievements. Each of the 56 mini-games has one, meaning that even after figuring out the best strategy to beat each of them, there's an added completion layer with the achievements. After playing the game for about four hours time, I was able to get 48 of the game's achievements and for the completionists out there, some of these achievements will take you more time than that.
The daily challenge is exactly as advertised, you'll be given a challenge with specific conditions and will be asked to complete them to achieve the highest score.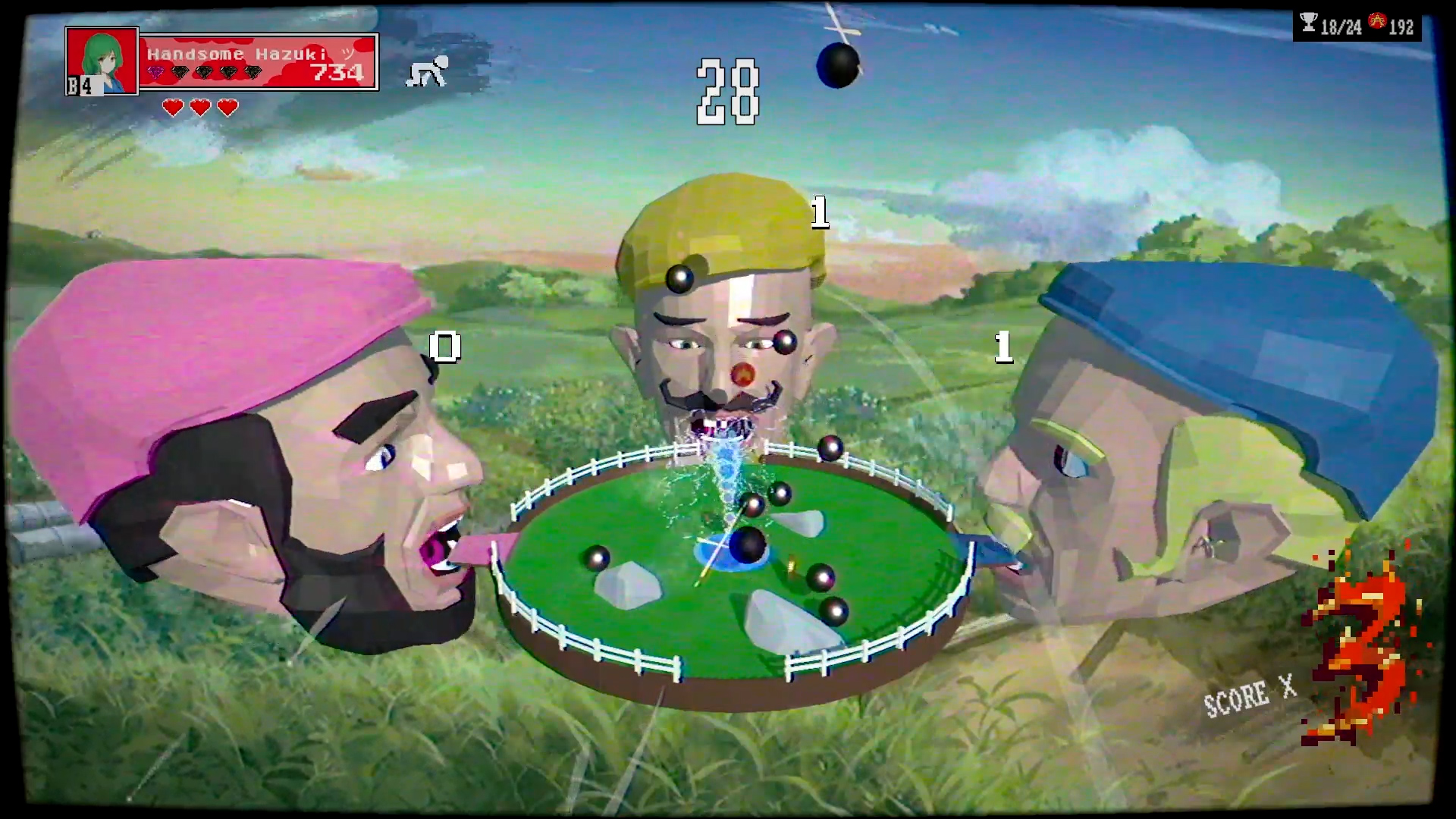 Super 56's Other Features
Beyond the two main gameplay modes, there are leaderboards, character customization and a hint book. Leaderboards show how your best runs stack up against the competition. The game also lets you customize your character as well as their voice, profile badge and chirps. The character customization options are just as quirky as the rest of the game, but the hint book is probably the coolest little corner of the game, in my opinion. Each mini-game has a page in this virtual instruction manual along with a hint on how to get each achievement.
Left Wanting More, But Not a Bad Thing
I have no major complaints with Super 56 except that I finished it pretty quickly; as previously mentioned, you will be able to finish the main story of the game in about four hours and only the achievement hunters out there will want to squeeze more juice of the game's 56 mini-games.
This is about as close to WarioWare as you'll find outside a Nintendo console and for ten bucks, this game is a great value. If the trailer has you even somewhat curious, don't hesitate. I look forward to future titles from Onion Soup Interactive.
---
Final Score: 8/10
The game's publisher provided a code for the game for the purposes of this review.
---
Want to see more about the game? Check out my review on TikTok!
Looking for more cool games to play? Check out my review of My Friendly Neighborhood!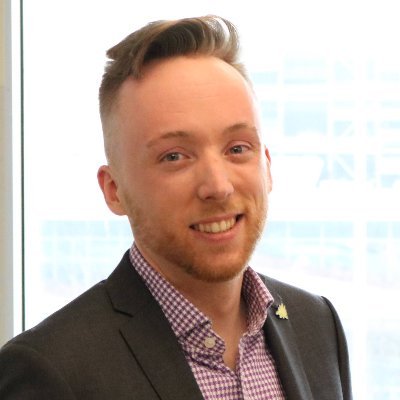 Jacob is a creator marketing professional, and a fan of video games. He produces the Left Behind Game Club and Cutscenes podcasts as well as Video Game Trivia on YouTube.