My Friendly Neighborhood is a fun spooky first-person action adventure plagued by a couple of minor nagging issues.
This review is spoiler-free.
The World of My Friendly Neighborhood
In the game, players take on the role of a repairman named Gordon, who is asked to fix an errant signal emanating from a local television station. A Saturday morning kids' show has taken over the air. It's not just any show, it's My Friendly Neighborhood. This family-friendly show was once very popular but has since been taken off the air. The puppets aren't just lying in wait though.
This game falls at the intersection of a first-person action-adventure shooter and horror game, requiring players to fend off aggressive puppets and solve challenging puzzles to fix the jammed signal at the TV station. The world of My Friendly Neighborhood is one of the greatest assets of this game. The game world is simultaneously small and large and despite facing off against inanimate objects, felt very full of life. The game is split into a few self-contained sections that each have their own distinct character that makes up one larger map. There's a good amount of variety within those environments, which makes up for the lack of variety in the actual puppet designs that you'll encounter. Although there are only about half a dozen fodder puppets that you'll encounter in your travels, each one is distinct and the larger unique puppets are super fun to encounter.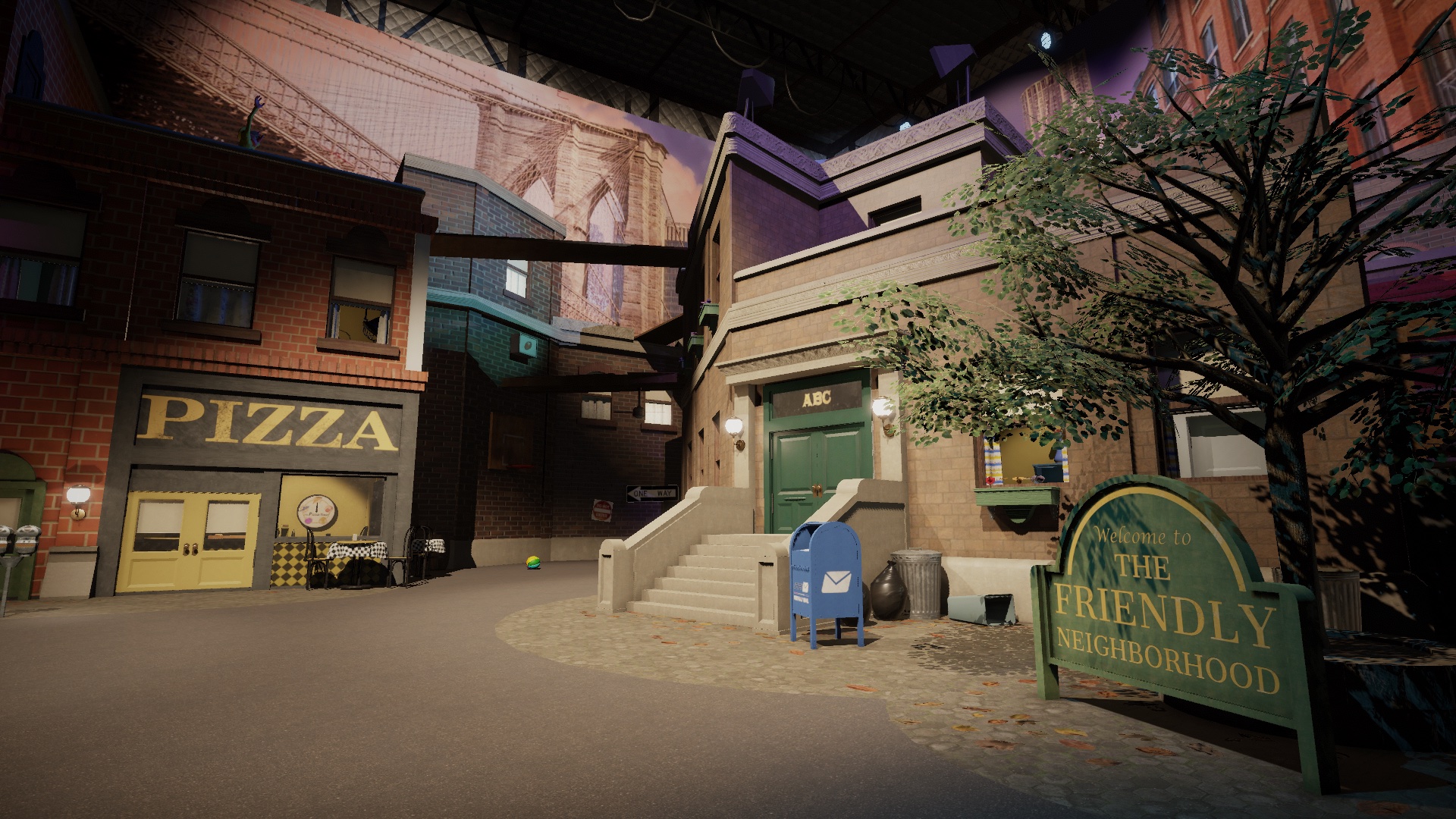 Keys, Puzzle and the Alphabet
Gameplay-wise, this game is at the intersection of Resident Evil and Five Nights at Freddy's; that should be seen as a great compliment. This jaunt is just plain fun.
Much like other first-person games in the genre, your player character Gordon will explore offices, sewers, outdoor gardens, and more as he tries to access the TV station roof. The puppets from My Friendly Neighborhood are mostly not grotesque but definitely make exploration uneasy. You'll start fending off the puppets with a wrench but will soon find a couple of different guns that weaponize the alphabet – you'll need those to fend off baddies as you solve puzzles, find keys, and even make some new friends along the way. Much like other titles in the genre, ammo is very limited, asking you to make smart decisions about when to engage and when to run away. You do get the ability to tape up some enemies, which will prevent them from attacking you. This ability provided some bonus laughs too. As you re-enter certain rooms with taped-up puppets, they'll continue speaking to you in their signature "Sesame Street but make it horror" sort of way.
Beyond the ambiance created by the game, the puzzles were very clever. In more than one instance, I audibly gasped once I realized what the game was asking me to do. One puzzle, in particular, involving a board game (that you'll see teased in one of the game's release trailer), did something that really surprised me. The puzzles stand up easily to other games within this genre.
Challenges of the Genre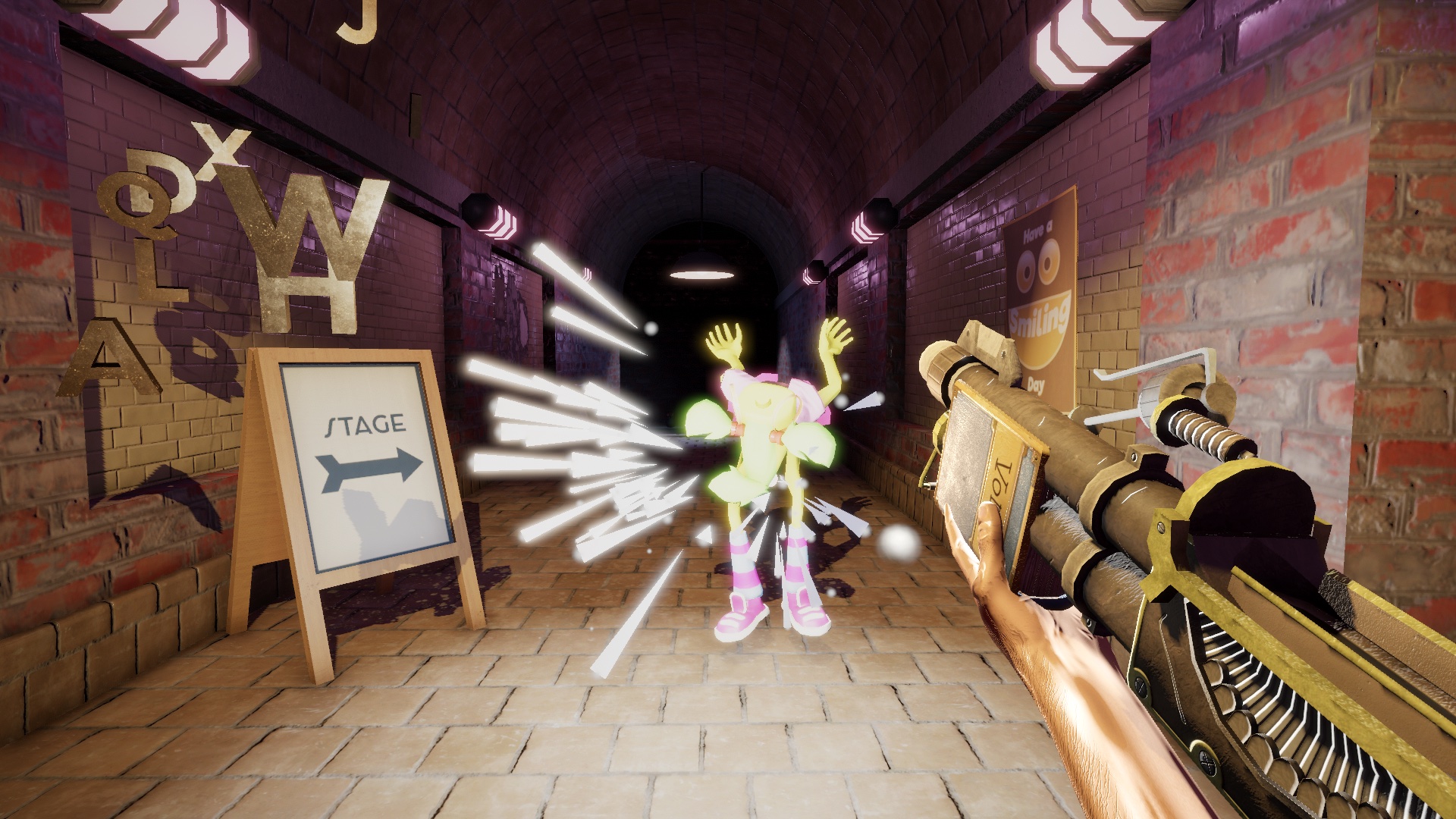 I really enjoyed my time bopping around the world of My Friendly Neighborhood, but was annoyed due to some of the design choices that were made.
Some of these choices made this game feel quite antiquated and will not be for everyone. The three choices that nagged me the most were tied to inventory management, the save system and the need for backtracking. Every item that you pick up needs to fit in your inventory, which means that you'll be organizing your inventory frequently. However, unlike some other popular games in the genre, as you collect more items, your inventory never grows. You have cases in save areas where you can drop items that you don't immediately need, but I felt like I was organizing my inventory every time I picked up an item that took up more than a single slot in my inventory. Keys, ammo, guns and other important items will be shuffled many times during your playthrough. As you make your way through the game, you'll also have to manage your coins which control the amount of times that you can save or fully heal at a healing station. On one occasion, I had to play longer than I had intended simply because I didn't have any coins to feed to this cumbersome saving system. Beyond that, there were at least 2 times when I was killed and lost a lot of progress. Finally, much like other survival horror games or Metroidvanias, you will need to backtrack through previously explored areas once you have collected new items – not necessarily a negative, but definitely not for everyone.
Beyond the designed choices, I think some of the features in the game left a little to be desired – namely the map, boss battles and melee combat. At times it was difficult to find my way on the map not only because of the lack of an orientation arrow but also the way that different maps interacted with one another. You also needed to collect your map in each area, which meant a lot of guessing about where to go once you entered a new area. The boss battles, which are somewhat limited, felt like they didn't fit. Your character was slow and cumbersome, which was not a problem through most of the game, but you lacked the maneuverability to be able to fight a boss well. Bosses were relatively simple to take out, but they didn't add anything to the gameplay. The final boss in particular I feel was very disappointing to face off against. I almost wish there were no bosses. That same lack of maneuverability also made melee combat difficult at times. I could never seem to get my in-game depth perception right and often missed melee attacks for being too far away or getting too close and was attacked by the puppets I was trying to keep at arm's length.
I also experienced some slight issues with contrast and exposure when playing this game on Steam Deck connected to a television, even though my TV was well-tuned for dark games.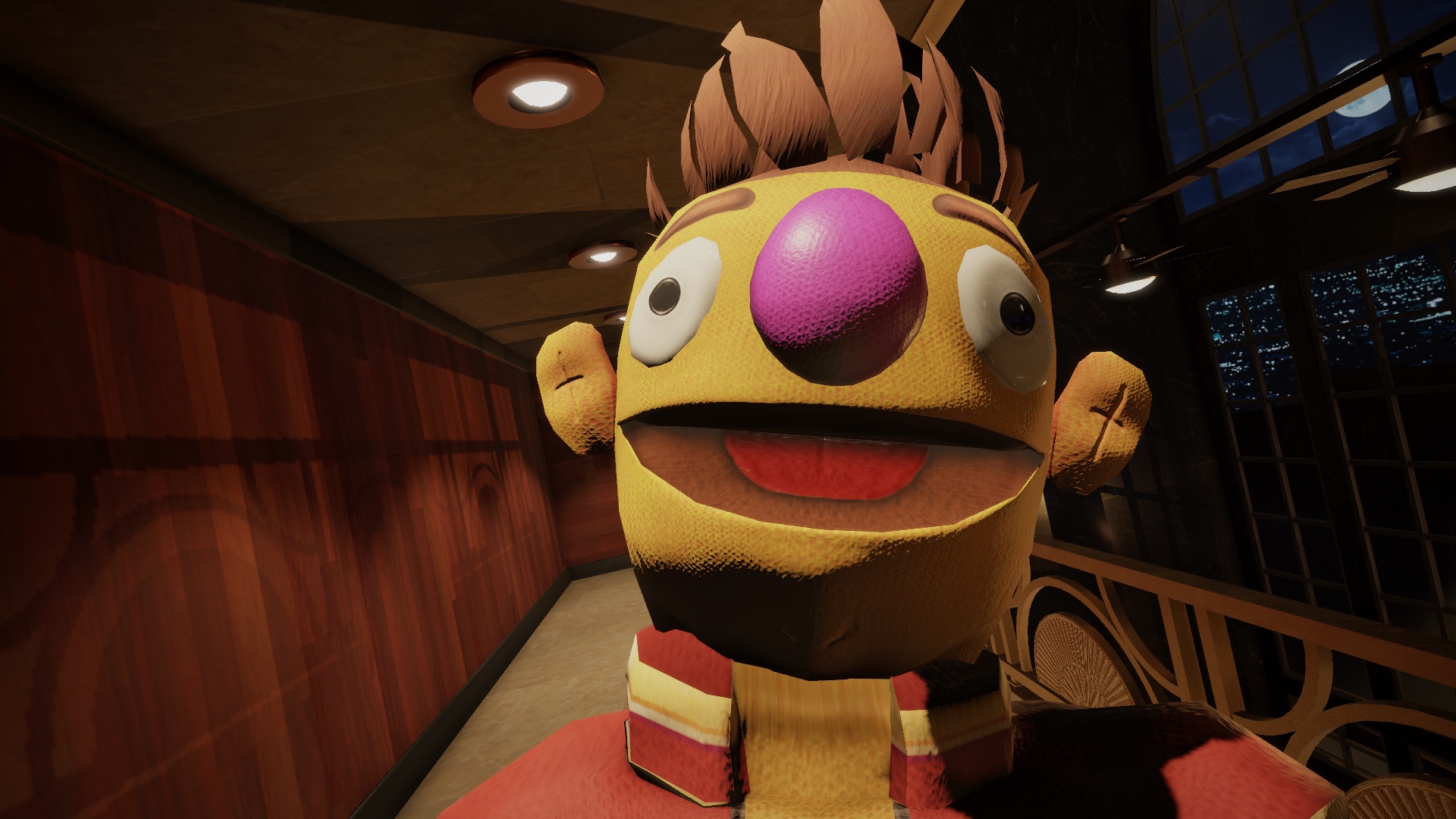 My Friendly Neighborhood: Wrap-Up
Despite some small issues, My Friendly Neighborhood is a great experience that will have you on the edge of your seat for its 6 to 10-hour run time. This a great play if you're looking for something off-the-beaten-path in the horror genre this October but is also worth your time in the less spooky moment of the year.
---
Final Score: 7.5/10
The game's publisher provided a code for the game for the purposes of this review.
---
Looking for more spooky games to play? Check out my review of Varney Lake!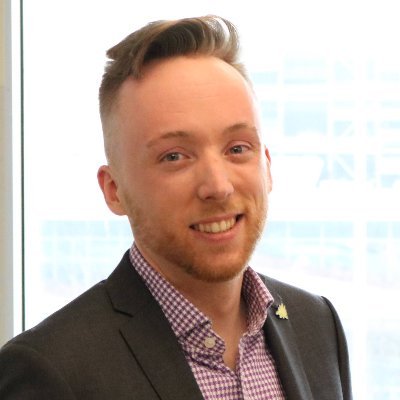 Jacob is a creator marketing professional, and a fan of video games. He produces the Left Behind Game Club and Cutscenes podcasts as well as Video Game Trivia on YouTube.