Wavetale is a game full of promise that delivers a great core movement mechanic.
What is Wavetale?
Wavetale is an action-adventure game where your playable character, Sigrid, gains the ability to move gracefully on the water. When her archipelago is suddenly threatened, it's up to her to save the inhabitants that live on the islands around her home. This four to five-hour adventure will see Sigrid sail across the dark water, explore towering island structures and battle dark foes from her home's past.
Wavetale feels excellent to play
The best part of Wavetale is easily the on-water movement. Within the first ten minutes of gameplay, a mysterious shadow gives Sigrid, the game's protagonist, the power to walk and quickly move across the water. You can dash, surf, jump, and use your primary tool/weapon, a net, to quickly catapult yourself across large swaths of open water. Even moving across a large map section is fun; it may take a few minutes, but only a few other titles challenge the momentum you'll generate. That great feeling of momentum is carried into some of the encounters with a larger enemy in the game – prepare yourself.
The game's core focus revolves around moving between different island systems and climbing up to the top of towers. I'm happy to report that this is another strength of the experience. It's enjoyable to ascend in this game; you'll often be asked to climb towers. Usually, that will involve float jumping expertly, casting your net to escalate higher and surfing through tubes to get to the next level. Thunderful should utilize their work in other titles; it's great.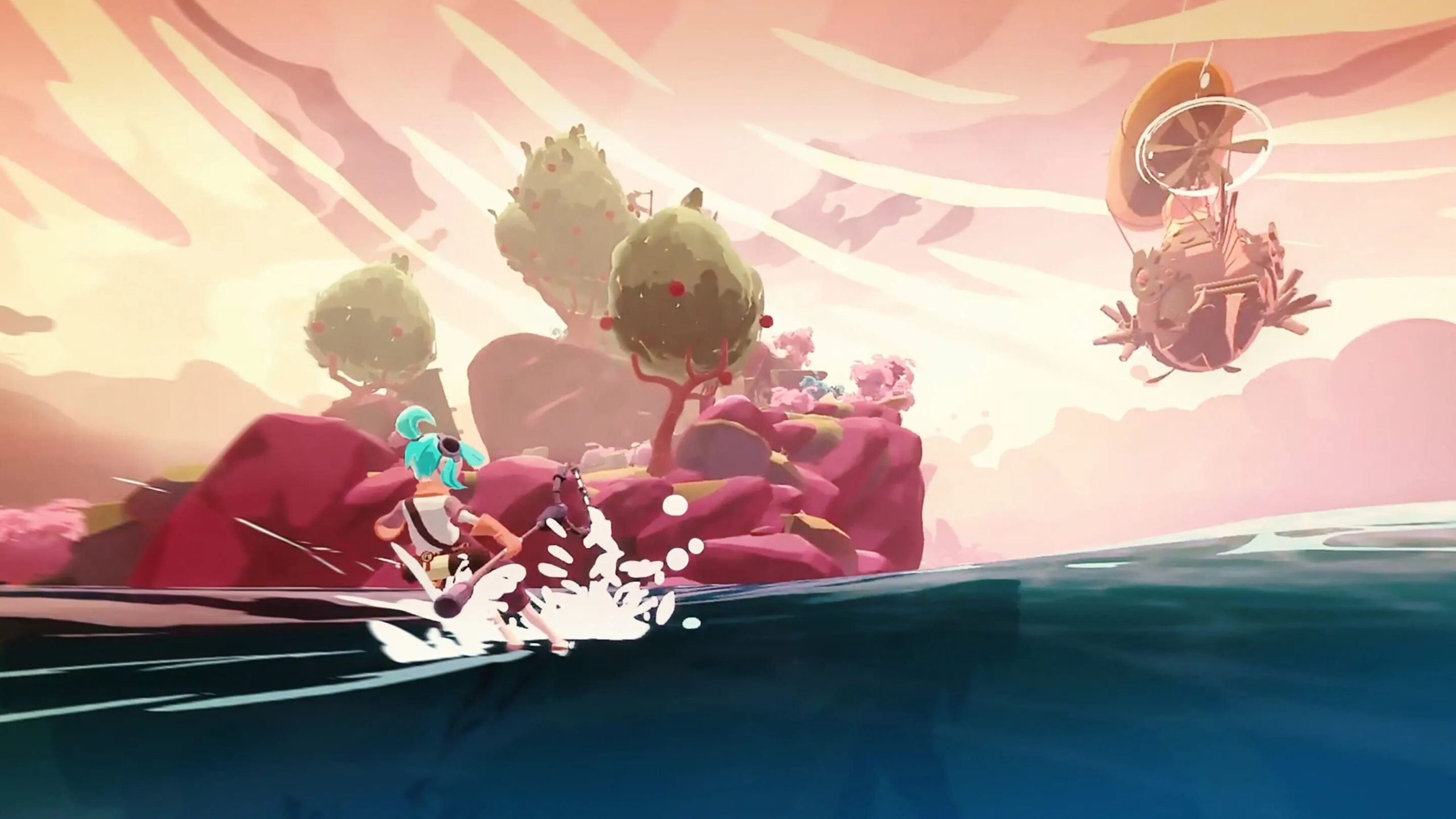 Wavetale's high production values
Equally as impressive: are the production values around the game. Despite having limited scope, the game has a great art style with some fun pastel colours, great cutscenes and some entertaining voice acting, especially from your playable character's charmingly stern grandmother. However, Joel Bille's soundtrack may be the biggest plus in the production value department. This orchestral OST is perfect for sailing across the relatively vast waterscapes that the game has to offer. It prominently features instruments like the flugelhorn and flute to help convey a dynamic sense of constant flow and is a great listen inside and outside the game. The OST has great texture as some of the game's darker moments are punctuated by darker melodies like those in songs like Between the Fog. The game does an excellent job transitioning between different tracks as well.
A need for more variety in Wavetale
My biggest complaint with the experience is a need for more variety.
Even though the game's movement is super fun, the game built around it can sometimes drag. Most of the game's objectives boil down to climbing towers to flipping switches; rinse and repeat. It's amusing at first but drags a little as you approach the game's conclusion. Combat encounters have next to no variety. This is because the combat doesn't share the same fluidity of movement. Your net only allows you to do basic two types of basic strikes. Furthermore, there are only two main enemy types, so beating on the same character models for hours can get pretty stale. I would have preferred the game to focus exclusively on movement instead of bringing combat into it.
Beyond the repetitive nature of some in-game elements, I wish the camera and UI were better. Many of the aspects of the UI are white, which was difficult to process at times against the backdrop of open oceans coloured blue and white for the most part. The camera performed admirably in most instances but sometimes would get stuck on the part of the environment.
Finally, there isn't much incentive to play some side missions in the game. Your main in-game collectable will only allow you to buy additional cosmetic items for your character. These missions are typically fetch quests, so there's little reason to complete them.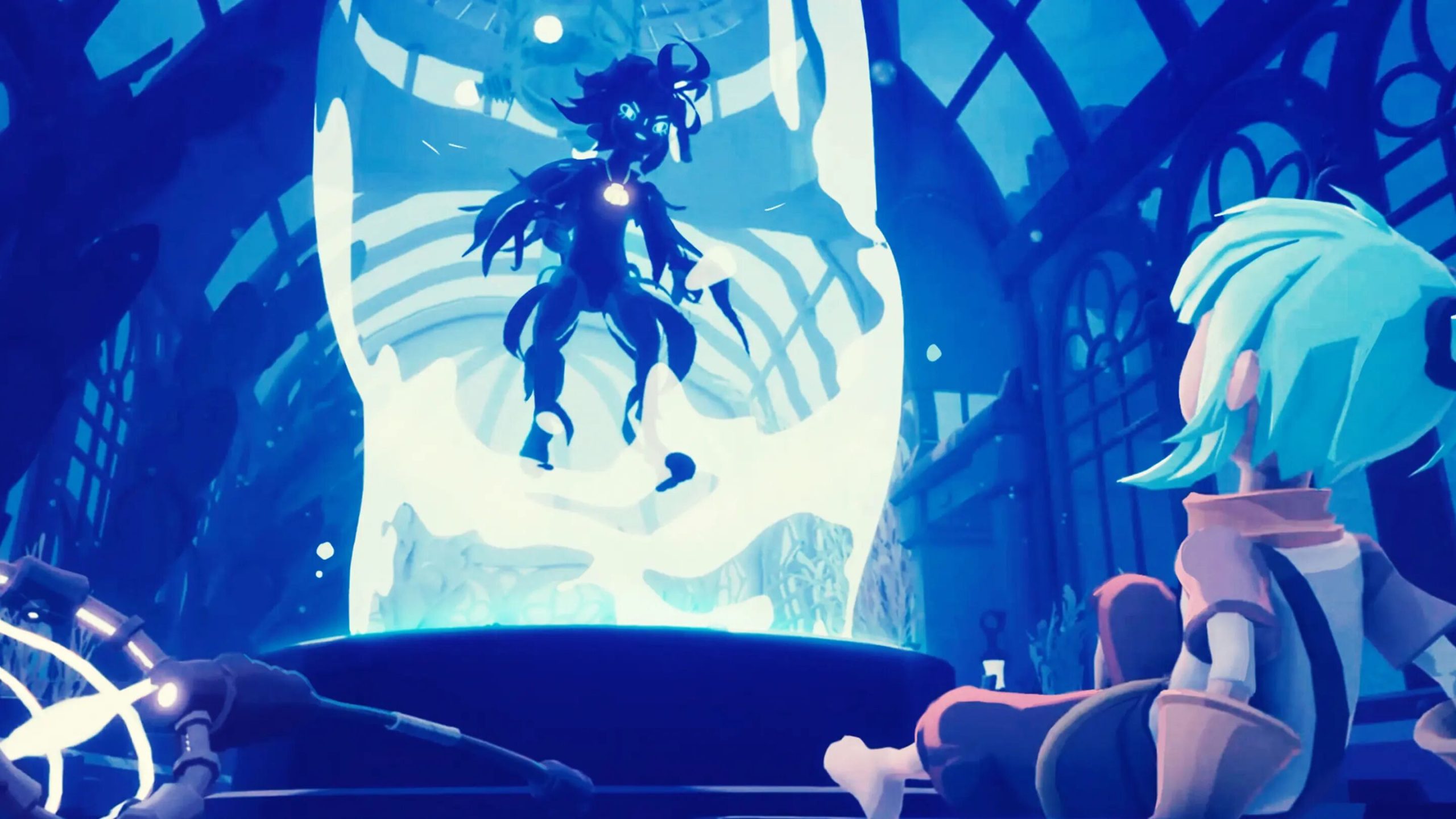 Wrap-Up
If you enjoy games where movement is at the core of the gameplay, Wavetale is a great indie title to dive into. And although it has some rough edges, and some of the missions and combat get a little repetitive, it's still worth your time.
---
Final Score: 7.5/10
A code of the game was provided for this piece.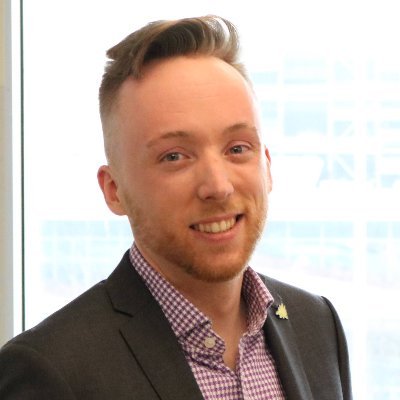 Jacob is a creator marketing professional, and a fan of video games. He produces the Left Behind Game Club and Cutscenes podcasts as well as Video Game Trivia on YouTube.