Wayfinder is an upcoming online free-to-play action MMO for PS5 and PC being developed Airship Syndicate and published by Digital Extremes. I spent a little bit of time playing this one single-player in the recent closed beta and wanted to share some high-level thoughts about the core gameplay and aesthetics.
Airship Syndicate's Pedigree
Wayfinder follows the journey of a group of unlikely heroes who are tasked with unraveling the mysteries of a forgotten realm. This realm, called Evenor, has fallen under dark times due to a mysterious force known as "The Gloom". Players should expect a rich and detailed world to explore where they can hunt for treasures and beasts in diverse landscapes solo or with friends via online multiplayer.
Airship Syndicate, who is developing this one, has previously worked on titles like Darksiders Genesis and Ruined King: A League of Legends Story. The founders of the studio came from Vigil Games. That studio worked on both Darksiders and Darksiders II. What I remember well about those titles is that they had a cool art style and great combat/traversal. I'm pleased to report that the same pedigree shines through in Wayfinder; this was the thing that was most apparent in playing the beta.
Playing with Wingrave in Wayfinder
I spent most of my time in the beta with Wingrave, a templar who specializes in close combat. There were two other characters that were playable in the closed beta: Silo, who had a combination of melee and ranged combat options, and Niss, who was a shadow dancer (a rogue assassin-style character). There are a total of six characters planned for the first season of the game when it enters Early Access.
Each character moves a little differently, but it was really easy to dash, dodge and move between combat encounters and even through the hub of the game which is called Skylight (very reminiscent of other hubs in MMOs). The player character's movement and jumping seemed finely tuned and tight and beyond basic movement and attacks, each character had several special abilities and Wingrave was no exception.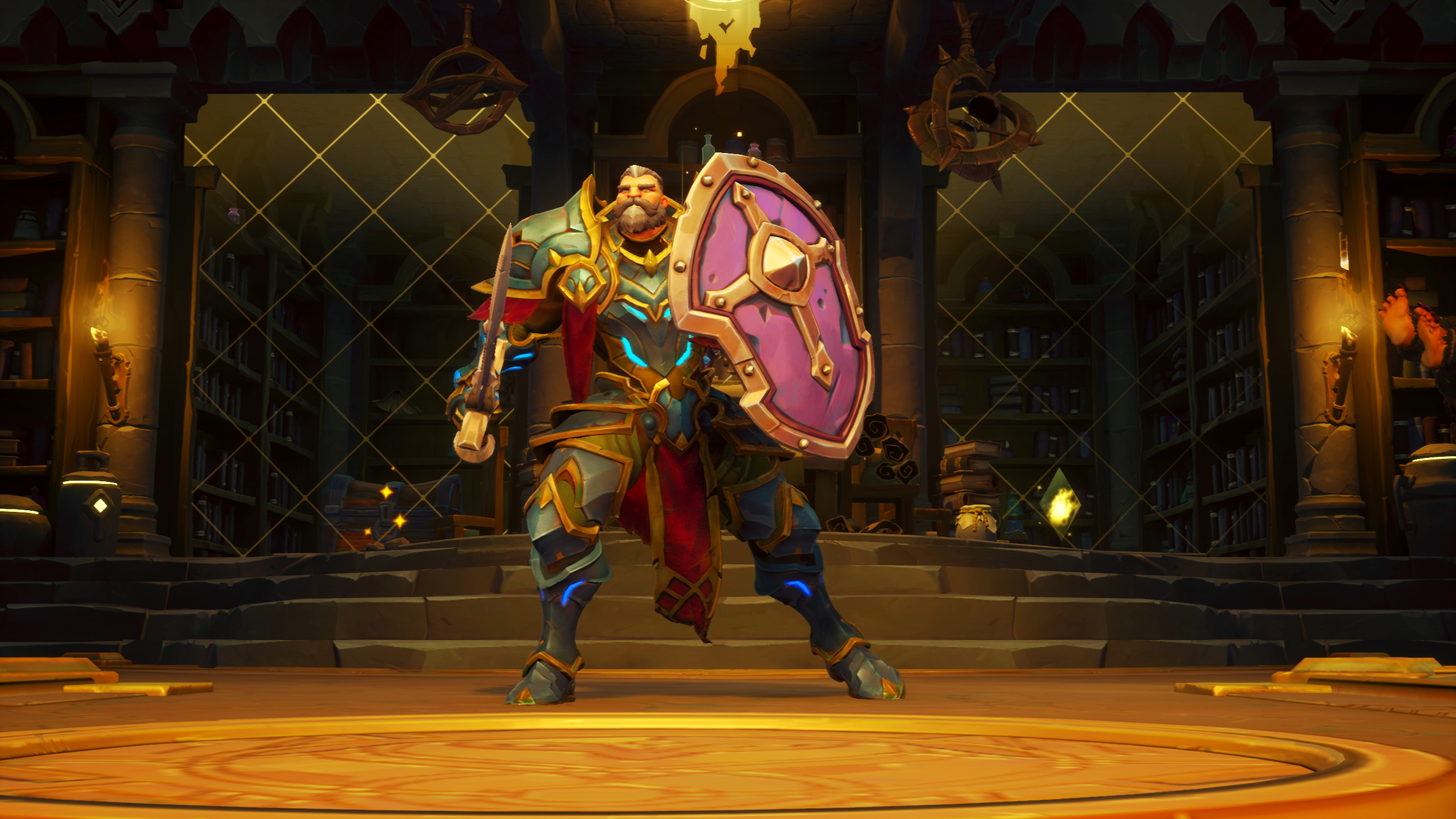 Since he's more of a tank compared to the other two characters in the beta, his special abilities focused on power strikes, and ways to block damage and heal. He had a single powerful strike called the Righteous Strike, a shield that blocked projectile attacks called Radiant Pulse, a way to mark enemies called Judgement, a Healing Pulse, and a barrier for the player and allies called the Divine Aegis. Most of these abilities proved useful through combat for either taking down a single enemy (Righteous Strike) or allowing the player to take more damage in order to take a group of enemies down. Within the first ten minutes of the Open Beta, players were challenged to a boss battle from a Guardian in order to destroy an object in the middle of the room called an Anchor. The first boss encounter really showed the promise of intricate boss battles that would be really fun to do with a group of friends.
A Quick Note about Wayfinder's Graphics
Beyond great core gameplay, I did want to comment on the art as well. This game seemed very vibrant and colorful compared to some of the other games in the same genre. Even when comparing this one to the art within a title like World of Warcraft, it actually looks a little more vibrant. At this stage, that game is quite dated, but I truly did appreciate the lively design of the characters and the world.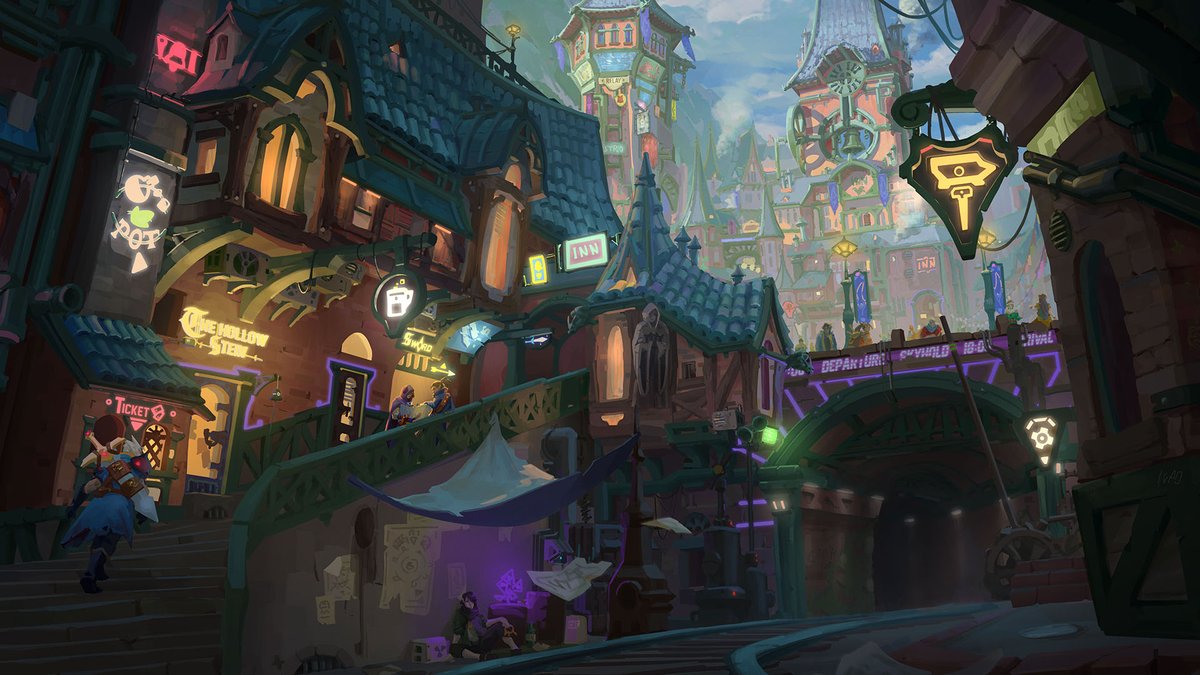 The Next Steps for Wayfinder
Unfortunately, I did not have the chance to play the game with other players and some of the story assets within the game were still work-in-progress during my time with the game. Beyond weighing in on the combat and the art, I will reserve judgment on this one, especially with respect to the game's multiplayer capabilities and story. However, if any of this sounds interesting to you, you will not have to wait long to play.
The game is planned for Early Access over the summer and a full launch in late 2023.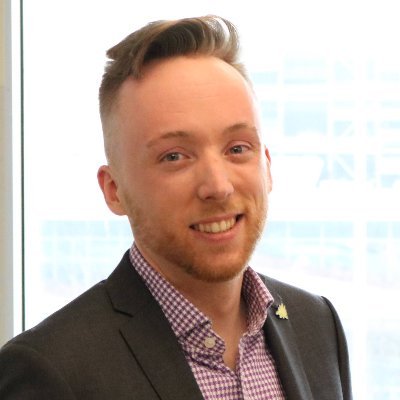 Jacob is a creator marketing professional, and a fan of video games. He produces the Left Behind Game Club and Cutscenes podcasts as well as Video Game Trivia on YouTube.