We Are OFK is a young adult drama that you must check out.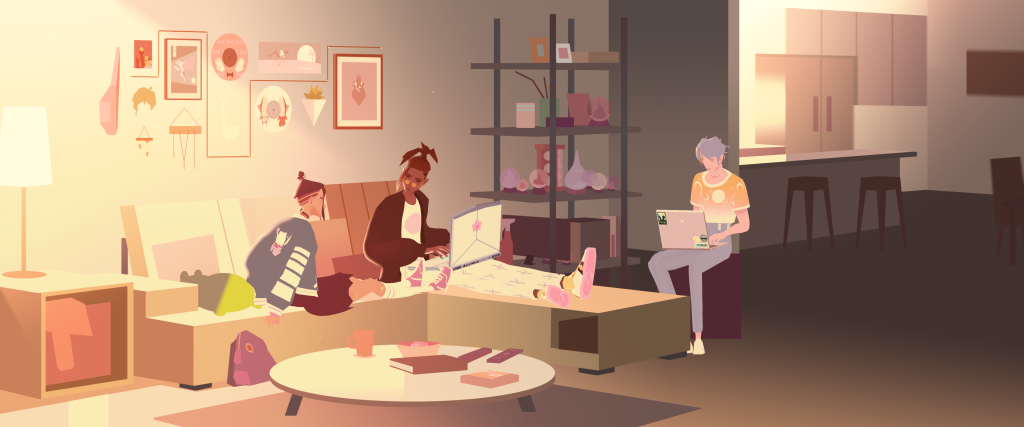 What is We Are OFK?
We Are OFK is an "interactive EP" that chronicles the origins of an LA-based group of dreamers trying to make it in the music world. Practically, it's a narrative adventure indie game. In each of the game's five main episodes, you live through a tumultuous set of life events that occur for each of the four main characters: Itsumi Saito, an immature video game social media manager by day and aspiring pianist by night; Jey Zhang, a confident music engineer; Luca La Fae, a spacey game writer and singer and Carter Flores, an apprehensive programmer and technical magician.
What I love about We Are OFK
There's a lot to love about this title. First, the characters themselves are well-written, and well-acted and represent a diverse set of cultural backgrounds, genders and sexual orientations. The characters sound like humans, and even their text messages reflect how young adults speak to one another. This game is rich with talented voice actors (I particularly adored Fiona Rene as Jey Zhang and the game's creative director Teddy Dief as Luca La Fae). Even some of the game's secondary roles feature some heavy hitters (like Yuri Lowenthal and Erika Ishii).
The second major highlight is the world. The main characters' hangout spots, places of work, houses and cars have a lot of life even though they're not the focus and help add additional density to the world. Beyond that, there are a few fun moments where the gameplay shifts a little (that I won't spoil here) that show the care that went into this one. The art from both the environment and the characters is really striking as well.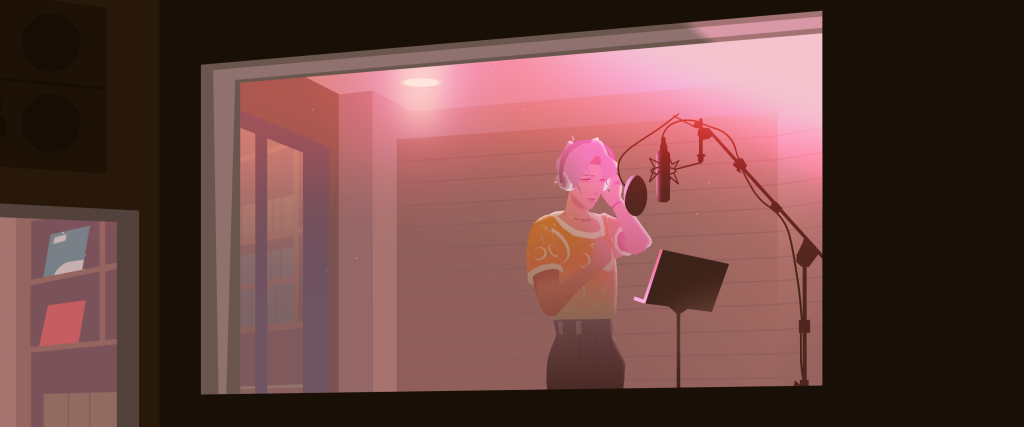 A game centred on great music
Lastly, I would be remiss if I didn't talk about the game's original songs, which serve as the foundation on which the entire game is built. Through the game's five episodes, your band begins to produce indie pop music. During each of the hour-long episodes, you'll cap off the events of the episodes by playing along to a narratively appropriate tune. These interactive music videos aren't complicated but remind me of other narrative-focused rhythm games from eras past but way cooler and with no fail state (like Gitaroo Man or Parappa the Rapper). You're just meant to experience them. It's light and breezy and lets you focus on the tunes, which are objectively good indie pop songs. I loved the more down-tempo Fool's Gold, and thanks, but you will surely find your favourites.
The original music by omniboi is excellent too (the opening theme is particularly memorable).
Why you might skip We Are OFK
The only honest criticism you could make about the game is how gamey it truly is. I won't use this review for an ideological debate about the definition of a game, but know that the interactive elements of this game are limited. Primarily interactivity comes in the form of dialogue options that you can choose; however, these choices don't contribute to any major narrative shifts; they allow you to answer a question a little differently in most cases. If you think of this game like a television show with some limited interactivity, I think you'll be prepared for the level of game that you'll get from We Are OFK.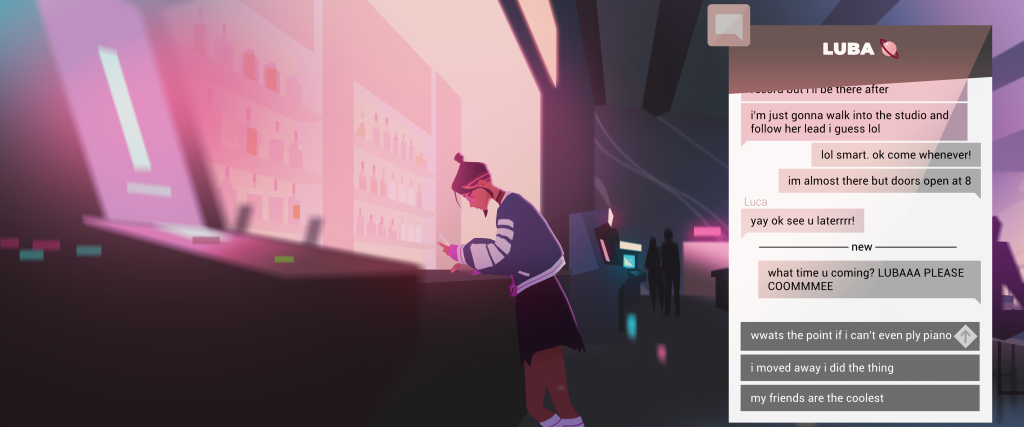 Verdict
If the proposition of "an interactive show that I wish was on The CW, but make it queerer" is enticing to you, you should download this one immediately. It's quippy with some great interpersonal drama and excellent voice acting and is accompanied by an EP that's great music, not just great for a video game.
---
Final Score: 8/10
A code of the game was provided for this piece.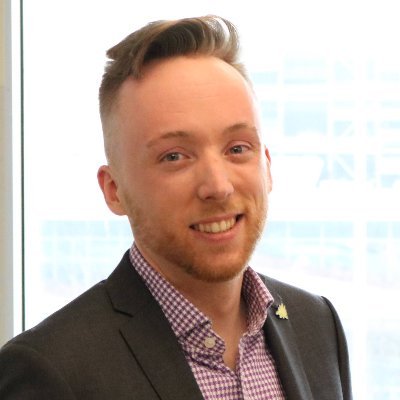 Jacob is a creator marketing professional, and a fan of video games. He produces the Left Behind Game Club and Cutscenes podcasts as well as Video Game Trivia on YouTube.