In 2012, I released a video on YouTube called "Organize a Video Game Tournament".
It was a different time on YouTube (this is early 2010s one-shot content at its finest). My brother even made an appearance playing trombone in the background. Production quality aside, the video contains some great tips about video game tournament styles and tips for small LAN parties with your friends.
Why are you updating this in 2020?
Despite its flaws, this nearly ten-year-old video still gets very regular viewership and ranks very well on the Google machine. So much so that on a yearly basis, I get half a dozen people reach out for tips on organizing their own video game tournaments. I had also written a companion piece that was published on a site called BlurbTech, which has been defunct now for many years.
This article summarizes the content of the video and provides some high-level insights about organizing larger tournaments in 2020. I want to reiterate that this video was meant to help organize small-scale tournaments for your friends. However, in this article, I will provide some insights on things to look out for when organizing tournaments for non-profits or individuals.
Please note that any information contained in this article is intended solely to provide guidance about video game tournaments and the reader accepts full responsibility for its use. Additionally, this article contains Amazon Affiliate links.
Let's begin by summarizing the content of the video.
Different Tournament Styles
In the first half of the video from 2012, I presented four different styles of multi-game tournaments.
Olympic-Style Tournaments
In this style of tournament, select a limited number of games and within each game, award gold, silver and bronze medals to the top three performers in each game. If you are holding a 8-person, 5-game tournament with games in a variety of different genres, you may opt to award medals in this fashion:
| | |
| --- | --- |
| Game | How to Award Medals |
| Mario Kart 8 Deluxe | All eight players play one Grand Prix, with the top three finishers receiving medals. |
| Towerfall Ascension | Randomly place players into two pools. The top two players from each pool will move on to the finals. Award medals based on placing in the final. |
| Runbow | The three players with the highest score after a set number of rounds win a medal. The lowest number of deaths will break any ties. |
| Tekken 7 | Run a randomly seated, eight-person single elimination tournament. The winners receive medals. |
| Jackbox Party Pack 6 | Play a set number of games of Trivia Murder Party 2. The players with the most wins will win medals. |
At the end of the tournament, you determine the winner by the player with the most gold medals. In the case of the tie, look at a player's silver medals and then bronze medals.
Points-Based Tournaments
Points-based tournaments are more complex, but offer a lot more freedom in their structures. The biggest advantage is that you can "weight" your games; games that your group likes more can provide more points. You can even award a small number of points for warm-up games or provide bonuses. The biggest disadvantage is the subjectivity that comes with weighting some games more than others. If you are holding a 8-person, 5-game tournament in this style, you could weight games like this:
| | |
| --- | --- |
| Game | How to Award Points |
| Mario Kart 8 Deluxe | All eight players play one Grand Prix, with the top three finishers receive points (1st = 3 points, 2nd = 2 points, 3rd = 1 point). |
| Halo: The Master Chief Collection | All eight players play Slayer in Halo 1. Points awarded based on placing (1st = 3 points, 2nd = 2 points, 3rd = 1 point). Ties go to the least amount of deaths. |
| Mario & Sonic at the Olympic Games Tokyo 2020 | Players take turns in the game's 10m Platform Diving (1964) event; the winner with the highest score after everyone gets a turn is the winner (1st place = 1 point). |
| Super Monkey Ball: Banana Blitz HD | Monkey Target mode; everyone plays the same map. The highest score after everyone gets a turn is the winner (1st place = 1 point). |
| Tetris Ultimate | Ultra Mode; the player with the highest score after three minutes is the winner (1st place = 1 point). |
Eliminatory-style Tournaments like the Omegathon
Ever since I saw the Omegathon video game tournament at PAX West, I was hooked on the format. Essentially, you set up your game in rounds and after every subsequent round, the worst players from that round are eliminated. You could structure an eight-person, five-round elimination tournament in the following way:
| | | | |
| --- | --- | --- | --- |
| Round | Game | How to Eliminate Players | Eliminations |
| 1 | Super Bomberman R | Create two pools of 4 players. A win means that you are safe. When each pool only has 2 players left, combine the pools. Six players will get wins while the 2 players that do not are eliminated from the competition. | 2 |
| 2 | Lumines Remastered | Six players take turns playing Time Attack mode; the 2 players with the lowest scores are eliminated. | 2 |
| 3 | Gang Beasts | Create a local 4-player game. A win means that you are safe. The player who does get a win is eliminated from the competition. | 1 |
| 4 |  Jenga | The player that knocks over the tower is eliminated. | 1 |
| 5 |  Nidhogg 2 | A 1 vs. 1 affair, the player to win a best of 3 competition wins the tournament. | 1 |
Team-based Tournaments
Essentially, any one of the styles that I had identified before can be done with individual competitors or with team of 2/3/4 or more! Just note that the games and their respective modes may need to be changed in order to accommodate more players.
My top ten video game tournament party tips! 
Within the original video, I proposed a series of tips for making sure that your video game tournament with friends goes off without a hitch. Many of these tips are still relevant today, but others have been updated to reflect the changes in technology, for instance. Again, please note that these tips are more meant for friendly multi-game tournaments that you may organize with your friends.
1) Be Prepared
First, write out a games list and set up the game configurations on paper before the big day. This list will allow you to determine what consoles, controllers, games and cables will be needed for the event. From there, assign people to bring these items in advance.
2) Bring Extra Equipment
In my experience, some items are pulled out of storage and used without being tested before the big day. Make sure you have extra batteries, cables and even controllers on hand to deploy in case of trouble.
3) Have a Transparent and Easy-To-Understand Scoring System
During play, you want your friends to focus on the games and not the complexity of the scoreboard. This is why I am a fan of the Olympic and Omegathon styles; they lead to less confusion. In addition, make sure everyone is aware of the score and how it was calculated at all times; it reduces moaning and groaning at the end.
4) Make It Fun
Don't be a control freak. Keep the night short and let people chill. This is for fun after all! Based on my experience, I recommend a 3-4 hour tournament. That way there's time to catch up before the games begin and hang out afterwards.
5) Have Your Friends Pay a Couple Bucks for Food/Drink
For the last tournament that I held many years ago, I asked that everyone pay 2 dollars at the door. With that money (11 people), I bought five bags of chips and three cases of pop. You should always serve finger foods to your guests — just avoid messy snacks like Cheetos, for example.
6) Sit Out the First Time
For the evening to run smoothly during your inaugural tournament, you might want to sit out to problem-solve and keep the peace/pace as the night goes on.
7) Don't Play Too Many Games
During my first tournaments, we would try to fit in 13-14 games. That is way too many. People will get bored and complain (especially if their favourite game is last). Try to keep your tournament to 5-8 games.
8) Eight People to Start; Expand to Twelve When Comfortable
This is a perfect number to start. Not too big or small. When choosing a number of people to invite to your tournament, think of hardware/software needs, your space and the tournament style.
9) Adding a New Game? Keep it Simple!
If you're going to add a game to your tournament that no one has ever played, try to avoid a complicated game like Street Fighter V, for example. That game requires players to memorize a lot of combo to be effective. In a past tournament, I added Bomberman Live and people loved it because of how simple it was.
10) A Note about Controllers
In the video from 2012, I made a joke about how wired controllers were a thing of the past and wireless controllers should be standard at your tournament. In professional fighting game tournaments, wireless controllers may be discouraged or banned. For a small tournament with friends, co-workers, camp members or your child's friends, wireless controllers should be fine. Just note that wireless controllers come with a set of small drawbacks, like limited range, for instance.
Organizing tournaments for the community
As I mentioned previously, I get a lot of questions about organizing tournaments at non-profit organizations, summer camps and for profit. Although this is not the focus of the article, I wanted to go through some high-level insights that you should consider before organizing your own tournaments for members of the community.
Multi-game tournaments are hard to organize for large groups
If you are organizing a game tournament at a camp or school/youth/church group, the guidance provided above should work for you as long as you can operate the tournament in the same physical space. Multi-game tournaments held for groups larger than 16 are exceedingly difficult, especially for groups of strangers.
For-profit game tournaments are very difficult
Organizing video game tournaments are not get-rich-quick schemes, they are difficult to organize, promote and monetize. It may take years for an organizer to build a positive reputation and profitable tournaments and this reputation can be spoiled in a single day.
Monetizing your tournaments
If you do decide to move forward and organize a for-profit tournament, you will need to monetize the event. Now, monetization could be the subject of a whole other article, but here are a few of the ways that a tournament can be monetized:
An entry fee: this is the most common way to defray the cost of putting on a tournament
A VIP package: charge a higher fee for a limited number of competitors and include some exclusive benefits like getting into the venue an hour early to practice or tournament-exclusive merchandise, for example.
Sponsors: monetary sponsors in gaming will likely be hard to come by for smaller tournaments. Create a sponsorship document and spell out exactly what a sponsor will receive for supporting your tournament. If cash donations are difficult to obtain, think about services that can be donated in-kind from potential sponsors (food, A/V equipment or venue).
Community partnerships: think about organizations that you can partner with to promote your event(s): your local college's esports program is one example!
A Twitch presence: if you plan to hold more than one event, start a Twitch account. Monetization on Twitch isn't permitted without obtaining Affiliate status, but streaming your tournaments may lead to Affiliate status. Twitch will not be your only form of revenue, but may be a small income stream that you can depend on.
Online tournaments are difficult to manage
I have received questions about organizing sports game tournament via PlayStation Network or Xbox Live. There are a ton of factors that make this type of event extremely difficult (coordinating players, cheating, connection issues). Hardware and software requirements are very high as well, so try and avoid it if you can.
Conclusion
I hope that you found this article helpful to the organization of your first video game tournament. If you used any of the tips in this article, share it and tag me! I'm @JacobMcCourt on all major social media platforms including Twitter, Facebook and Instagram! If you like video games, consider giving my podcast a listen. It's called the Left Behind Game Club and on the show, we apply the book club model to video games by playing games from years past and talking about them. You can find the podcast on Apple Podcasts, Spotify, Stitcher and all major podcasting platforms.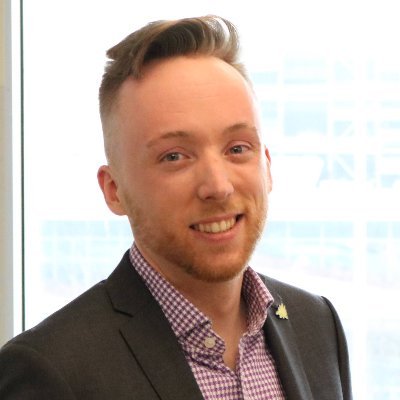 Jacob is a creator marketing professional, and a fan of video games. He produces the Left Behind Game Club and Cutscenes podcasts as well as Video Game Trivia on YouTube.